Home

›

10 Proven Ways To Keep Your Boyfriend Happy In A Relationship
10 Proven Ways To Keep Your Boyfriend Happy In A Relationship
By: Pinki Sat, 25 Mar 2023 3:31:50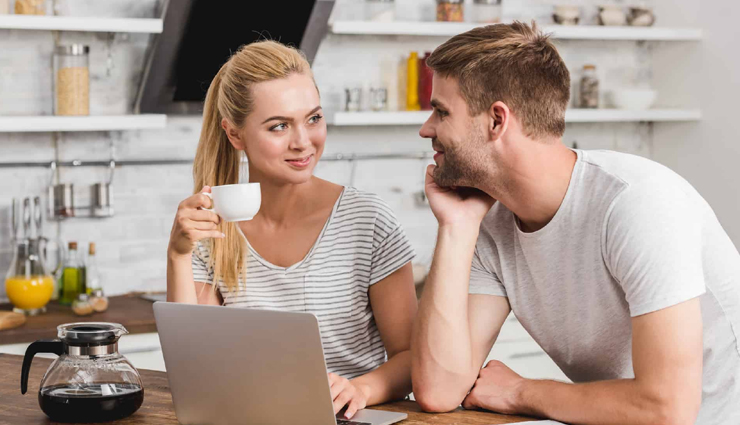 There comes a point in every relationship where we reevaluate its course. Are you trying everything in your arsenal to make him happy? There are days when he makes you happy, right? Effort in relationships matter the most as every relationship thrives on effort from both sides.

It becomes essential to keep your boyfriend happy in a relationship when he is doing the same for you. After all, the key aspect of any relationship is the willingness and ability both partners show to make each other happy. Keep scrolling if you have thoughts like, "How to make my bf happy?"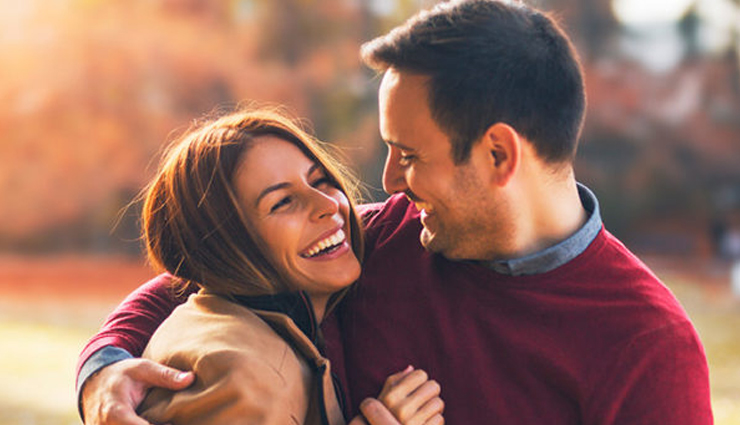 # Words of affirmation

Words speak volumes and sometimes phrases like "I love you" fall short to make your boyfriend happy. Words of affirmation are words which express your love, respect, concern, value and appreciation of your boyfriend's presence in your life. Words of affirmation are also a great way to make your boyfriend feel better if he's had a tough or lousy day. You can write some poetic and cute love paragraphs to make their day even more special.

Don't know how to make your boyfriend happy? Try complimenting him. It can be anything. It can be about his beautiful eyes or his dimpled cheeks or sharp jawline. Hearty little motivational notes will make your boyfriend feel better if he is feeling low. The objective is to let your boyfriend know you are grateful for his love and support and you want him to how much he means to you.

# Give him attention

It's a myth that only girlfriends crave and want attention. There are various types of boyfriends and all of them love attention just as much. One of the ways to make him happy is by giving him your undivided attention. If he is talking about his favorite football team or sharing a funny childhood story, give him your full attention.

Stop looking at your Instagram when he is talking. Look him in the eye and give him your full attention. Make your boyfriend feel like he is wanted by listening to him even when he's rambling. It really isn't all that difficult to keep your boyfriend happy in a relationship.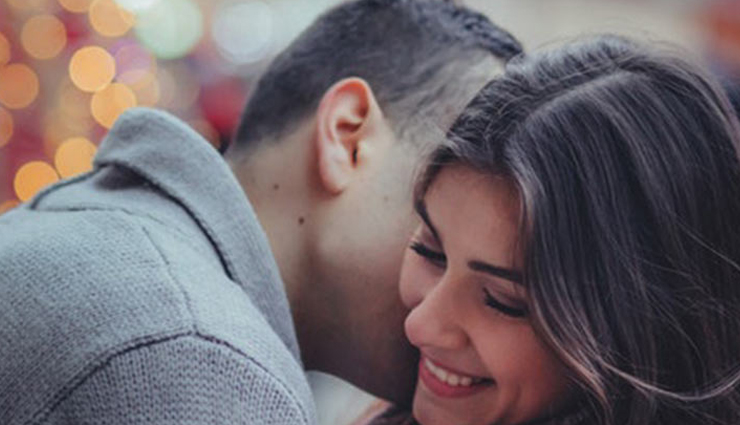 # Give him space

Yes, I just spoke about giving him your full attention, but it's also important he has his space to build a healthy relationship. If you're often thinking, "How do I make my boyfriend happy?" Well, this is one of the ways.

You should know when to leave him alone and when to smother him with hugs and kisses. We all love spending time with our significant other, but it's important we give one another space to grow as individuals and maintain our own identity.

Sometimes your boyfriend wants to play online games or chill with his friends. Let him. In fact, encourage him to do so. That will help him know you trust him. It's not necessary that you both absolutely HAVE to watch the same shows or movies together. His taste in movies might differ from yours, so let him watch his shows and you can watch yours. This way you are both happy and also satisfied that you are understanding of each other's choices.

# Accept your differences

One of the major traits of healthy relationships is accepting each other's differences. Each person is different. You can't expect him to like all the things you like. I'll narrate a personal example on how I make my boyfriend happy. I am an extensive reader. I enjoy reading and writing more than anything. My boyfriend hasn't read a single book in his life.

Before he met me, the only writer he knew was Shakespeare. It bothered me a little that he would probably never read any of my favorite books and wouldn't understand any literature references.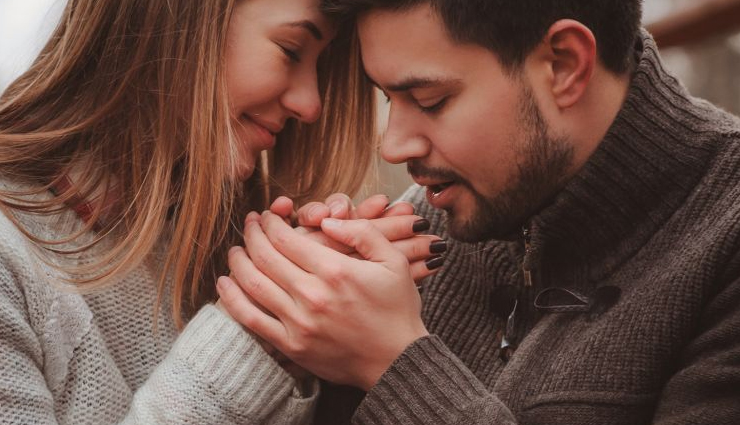 # Indulge in romantic gestures

If you don't know how to make your boyfriend happy, try out some romantic gestures. This doesn't necessarily mean grand gestures. It can be something small like surprising him with a home cooked meal. There's an old saying that goes something like this, "The way to a man's heart is through his stomach."

Wear his favorite outfit. Once you both are comfortable with each other, it is normal to get into the pajama phase. Make him fall in love with you all over again by slipping on that little black dress. Put on some sexy music and dance together in the living room. Have a candlelit dinner at home. Guaranteed to knock his socks off and boy, will he appreciate your efforts.

# Help him with his chores

Who said doing chores together can't be fun? I personally think it's a bonding experience when two people in love help each other with their daily chores. Be it doing the dishes or folding the laundry.

Time flies when you are with your loved ones even while you are doing things you don't like. This is one of the ways to make him happy. Help him with his chores sometimes and he will realize how important you have become in his life.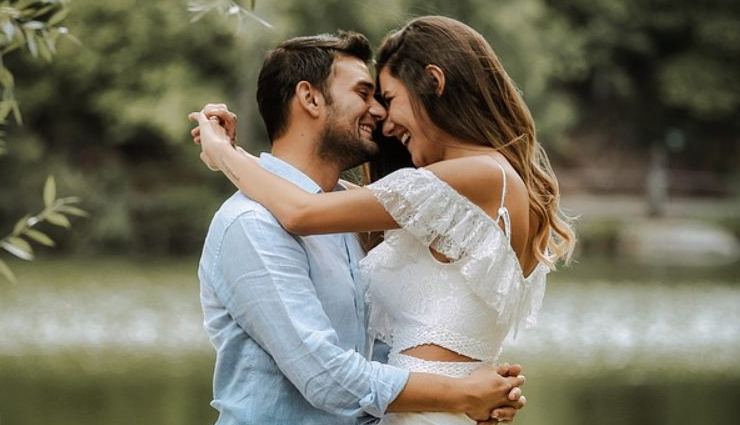 # Making him feel secure is the best tip on how to make your boyfriend happy

Insecurities are not a pleasant thing to deal with especially when many of us deal with difficult pasts and bad experiences. Keeping your boyfriend's past in mind, be sure to make him feel secure in the relationship. Don't be a toxic girlfriend and play games with him.

Nothing destroys a relationship more than the mind games people tend to play. Mind games can cause your mental health to deteriorate. They are cruel and unhealthy to deal with. Don't be one of those girlfriends who revels in the high of being chased. If you want to keep your boyfriend happy in a relationship, then don't take him for granted.

# Ask for his help

It's a great thing to be an independent woman. I am sure one of the reasons your boyfriend fell in love with you is by seeing how confident and independent you are. But when you genuinely do need his help, don't be proud. Ask him. Men love to be asked and feel needed. Ask for his help every now and then and be free of relationship problems.

When I write articles about couples, I make sure to ask for my boyfriend's insight and what he thinks about the piece. It makes him feel like I value his opinion (which I honestly do!) despite our respective professions being so different.

# Get to know his family

The fact that he has introduced you to his family means he is serious about you. Now it is your turn to make your boyfriend feel better about his decision. I know we are all busy with our lives. It's a no-brainer how our lifestyle is governed by our work and personal life. Gather some tips to impress your in-laws.

When you make time for his family, he will truly feel blessed to have you in his life. Build a good relationship with your boyfriend's family. Always start with his siblings. Attend his sister's baby shower or his brother's graduation party. Then impress his parents. Spend quality time with them. That will let them know their son has a gem of a girlfriend.

# Praise him in front of people

Whether it's your family and friends or his family and friends, be sure to praise him and his good nature. Just don't lay it on too thick, because the objective is to keep your boyfriend happy in a relationship and not cause him embarrassment. Say cute things to him and make him blush.

Make sure to praise him in a conversation with his friends and family. Make it sound subtle. Don't force it into the conversation, make it seem effortless and natural. It's one of the ways to make him happy. Complement his sense of style, his personality, his qualities and his talents. He will be delighted to know that you notice his good traits.