Home

›

8 Biggest Benefits Of Cuddling You Need To Know
8 Biggest Benefits Of Cuddling You Need To Know
By: Pinki Thu, 25 May 2023 10:15:11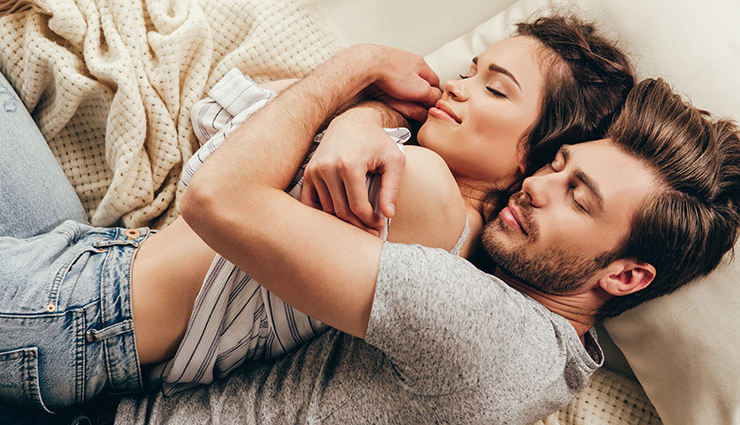 If you're someone who values personal space and isn't particularly interested in cuddling, discovering the advantages of cuddling might alter your perspective.

It's fascinating to know that there are numerous benefits associated with cuddling. Embracing your cuddly side can actually have a positive impact on your health!

As human beings, we require physical contact with others to uplift our mood and enhance our well-being. When you engage in a warm embrace with someone, whether you're romantically involved or not, your body releases hormones that promote relaxation and improve your overall health and happiness.

Interestingly, cuddling with animals appears to amplify these benefits even further!

If you're skeptical about these claims, let's explore some unexpected benefits of cuddling that may surprise you. However, it's important to note that randomly initiating cuddling without consent is never appropriate. It's essential to have the consent of a close friend, family member, pet dog or cat, or a significant other. So, make sure to incorporate cuddling into your day and take advantage of these valuable and pleasantly surprising benefits.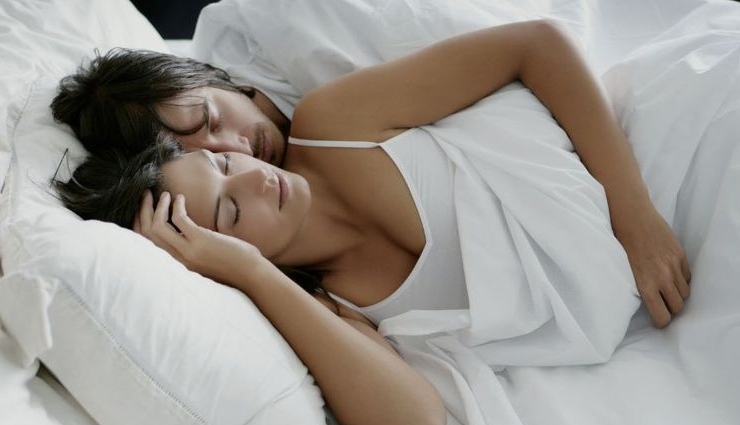 # Cuddling helps reduce stress levels

Experiencing occasional stress is a common part of life, but it's important not to let it accumulate. Fortunately, cuddling can serve as a beneficial method to alleviate stress and divert your attention from the current problem.

The underlying reason lies in the hormonal response of your body. When you're stressed, your system releases cortisol, commonly referred to as the stress hormone. However, when you engage in cuddling, your body counteracts cortisol by releasing oxytocin, also known as the love hormone or the cuddling hormone (it's often referred to by various names).

Oxytocin acts as a natural antidote to cortisol by soothing your mind and body, reducing blood pressure, and enabling you to cope with stress in a healthier manner. It effectively calms your overall being and provides a means to manage stress more effectively.

# Cuddling might boost your heart health

Indeed, indulging in a daily cuddle can potentially contribute to maintaining good health and, to a certain extent, minimize the need for medical intervention. Cuddling has been associated with notable benefits such as lowering blood pressure, reducing stress levels, and consequently promoting overall well-being. By diminishing these factors, cuddling directly enhances the vitality and robustness of your heart, thereby decreasing the likelihood of encountering serious ailments such as heart disease, heart attacks, and strokes.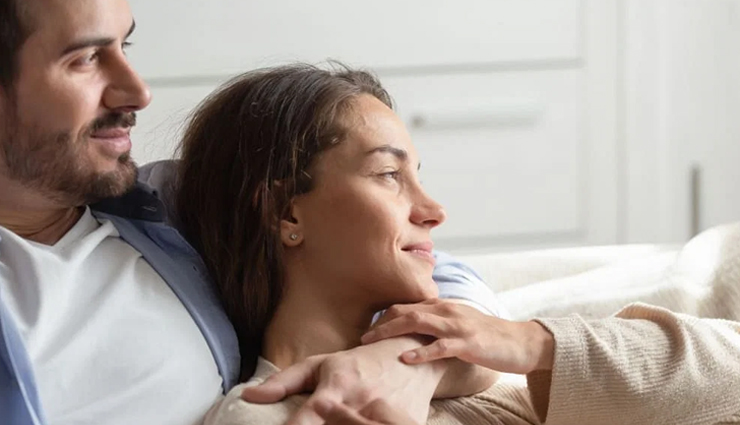 # Cuddling can act as a way to relieve pain

In addition to its mood-enhancing and stress-reducing effects, the oxytocin released during cuddling can have an interesting impact on pain perception. It possesses the ability to alleviate pain by blocking the usual pain signals that alert you to discomfort.

For instance, if you happen to stumble and twist your ankle, engaging in a cuddle session afterwards could potentially alleviate some of the discomfort. This unexpected benefit of cuddling acts as a natural pain reliever, providing relief and taking the edge off unpleasant sensations.

# Cuddling can boost your immune system

As winter sets in, it's common to catch various colds and viruses that are circulating. However, if you prioritize cuddling, your immune system will reap the benefits, and you'll be less susceptible to the typical seasonal illnesses. It's important to emphasize that cuddling with just anyone won't result in catching an illness. It's crucial to choose someone you genuinely care about when engaging in cuddling sessions.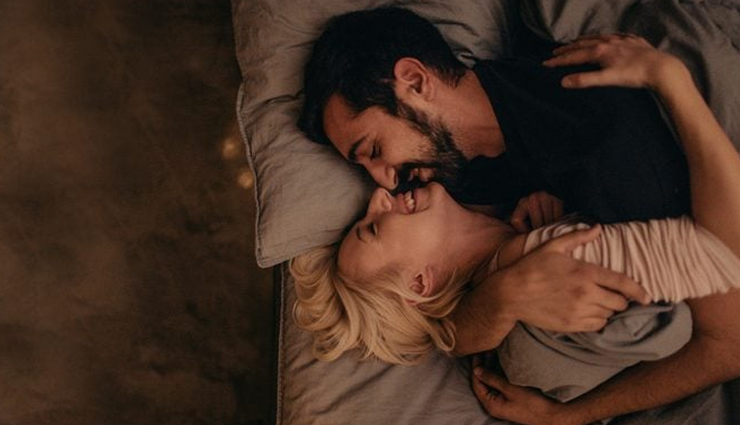 # Cuddling helps boost the bond between you and your loved ones

Human connection plays a vital role in fostering a positive self-perception. Isolation, on the other hand, can be a significant factor leading to feelings of depression and anxiety. However, cuddling can serve as a powerful tool to enhance the intimacy and connection within your romantic relationship, leading to overall relationship satisfaction. The release of oxytocin once again plays a key role in strengthening the emotional bond between partners, resulting in increased happiness and fulfillment in the relationship.

# Cuddling may help you sleep better

Cuddling offers a soothing and tranquilizing effect. If you're in a relationship, it's beneficial to cuddle with your partner before bedtime, as it can significantly improve the quality of your sleep. If you find it somewhat uncomfortable to actually fall asleep while cuddling, a brief cuddle session before drifting off is sufficient to enjoy the benefits. Afterwards, you can transition to your own designated space in the bed, allowing you to sleep with the necessary personal space and comfort.

# Cuddling is a bonding tool for new parents and babies

Engaging in skin-to-skin contact, commonly referred to as cuddling, provides an ideal opportunity for parents to establish a strong bond with their newborn baby. This bonding experience is not limited to the mother; fathers can also participate and benefit from this intimate connection. Cuddling allows fathers to develop a sense of attachment and closeness with their baby, especially in situations where breastfeeding is exclusive to the mother.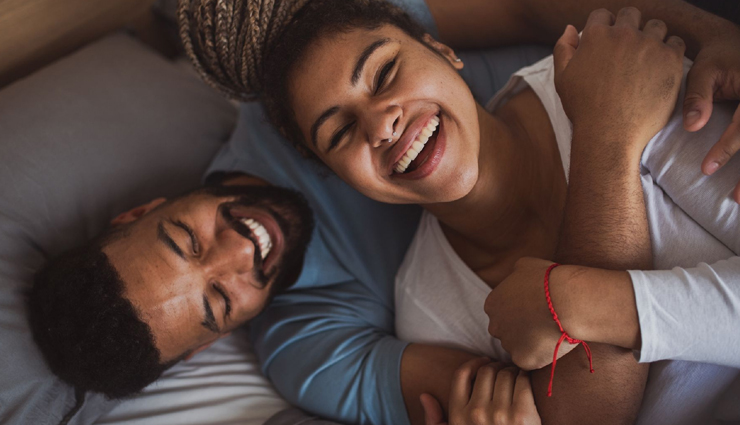 # Cuddling improves your mood

Once again, we come to another significant benefit of cuddling, which involves the release of oxytocin. Oxytocin is a hormone known for its calming, affectionate, and stress-reducing properties. It acts as a relaxing and mood-boosting hormone, which can have a positive impact on your emotional state after a long day.

There's a valid reason why you experience an improved sense of well-being after returning home and indulging in a cuddle with your loved one. The oxytocin released during cuddling has a remarkable effect—it soothes your mind, relaxes your body, and strengthens the emotional connection with someone you deeply care about. Therefore, when you're having a challenging day, it's important to prioritize and make time for cuddling to benefit from this remarkable hormone.